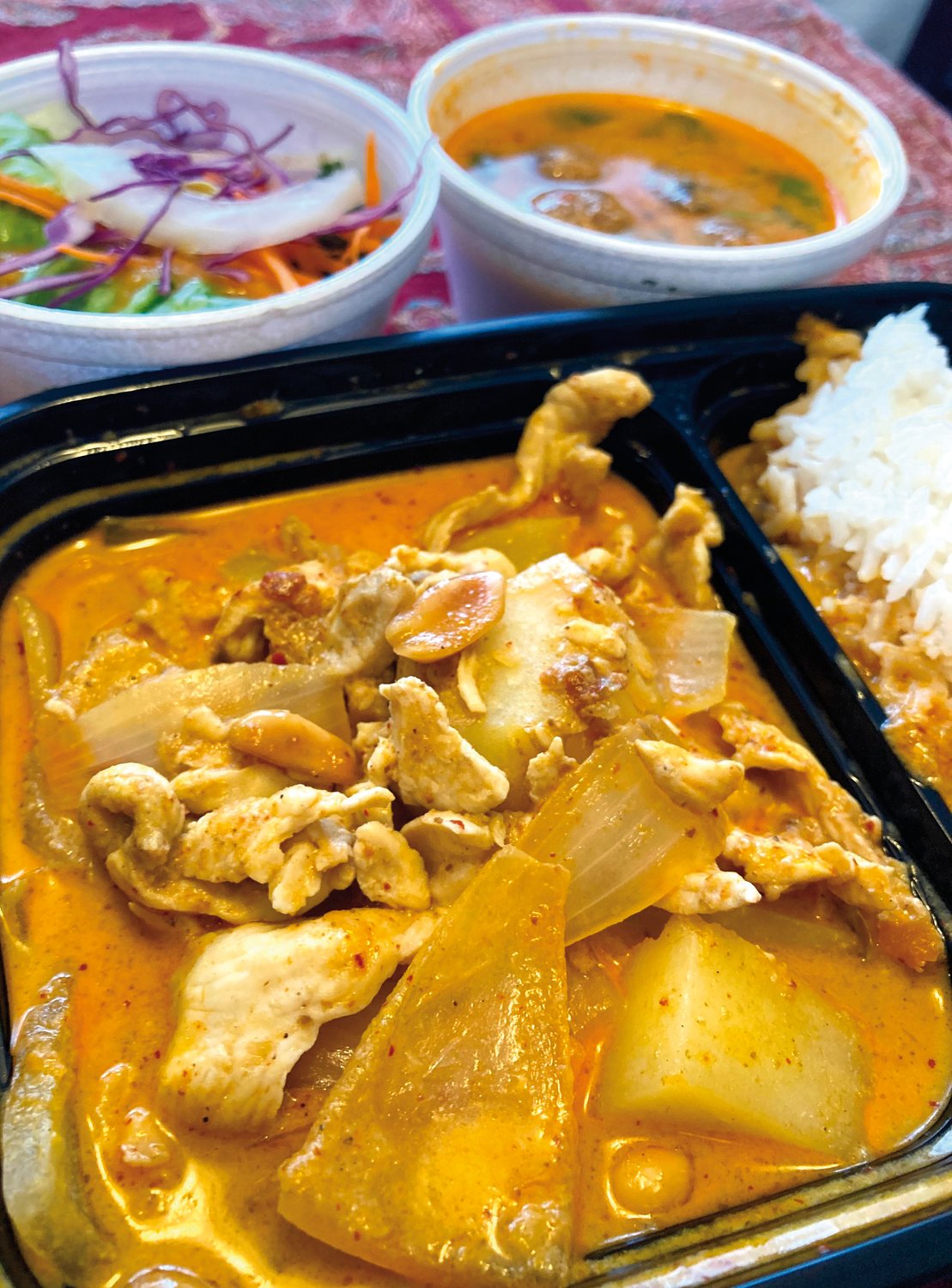 A Thai princess crowned king of curry
[ad_1]
Lizy Ferguson
At my job, my co-workers and I often pass the time asking ourselves questions like, "Would you rather be constantly chased by a very slow-moving wolf or have to shower with a bad-tempered badger every day?" and "If you could only eat one type of food for the rest of your life, what would it be?" Although I will not go into all the nuances of the decision of the first, I think the second is relevant here.
When you make that assumption, you're ultimately looking for variety in your cuisine of choice and how long it would take before it gets boring. Although I would have chosen Middle Eastern in the past, if asked after my recent Thai Princess meal at Okemos, I would answer "Thai food" with confidence.
Thai Princess has long been one of my favorite foods, especially for the freshness of their always crunchy, never mushy vegetables. They offer a wide variety of stir fries, curries and fried rice on their lunch specials menu. As it was snowing aggressively outside, I finally opted for the comforting, sticky chicken massaman curry (other protein choices available).
A yellow curry that fuses Thai and Indian styles, massaman curry is rich in coconut milk, roasted with peanuts and seasonally adapted with flavors of cinnamon, cloves and cardamom. Tangy sour tamarind and spicy chili provide balance, and chunky potato chunks, drenched in the luxurious sauce, lend comforting heft alongside the hearty side of steamed white rice. It leaves the tongue tingling, the stomach full and the bones warmed.
The best thing about the lunch specials are the extras, especially when you don't read the menu carefully and don't know exactly what you'll be getting. Much to my delight, those bonus treats for lunch turned out to be a cup of tom yum soup, filled with savory mushrooms and bursting with electric flavor, and a small green salad drizzled with an equally zesty dressing. The veritable kaleidoscope of colors, textures and tastes offered by this meal jolted me, even momentarily, from my newly onset seasonal depression and reminded me that there are always additions to be made to the list of ways to survive a Michigan winter.
I look forward to eating my leftovers today as the snow piles up, hugging the bowl protectively to my chest to fend off my heat-seeking pets, wondering how slow that wolf would be.
[ad_2]
Source link