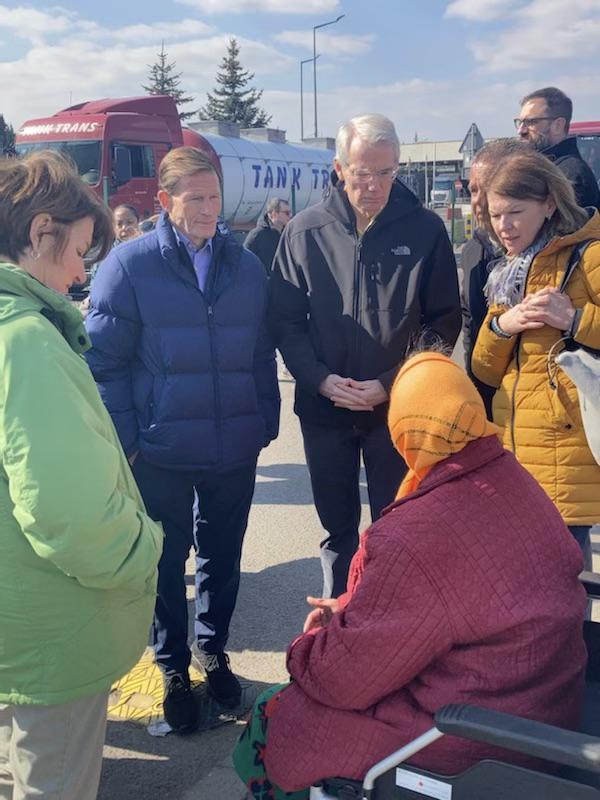 Blumenthal describes scene with refugees on Ukraine-Poland border as 'deeply sober'
US Senator Richard Blumenthal and fellow congressional leaders traveled to the Ukraine-Poland border on Sunday to see firsthand the evolving humanitarian crisis, just hours after Russian airstrikes hit a town neighboring Ukrainian at night.
Officials visited soup kitchens and temporary detention centers for the millions of Ukrainian refugees expected to cross the border. Most of them are women and children, Blumenthal said.