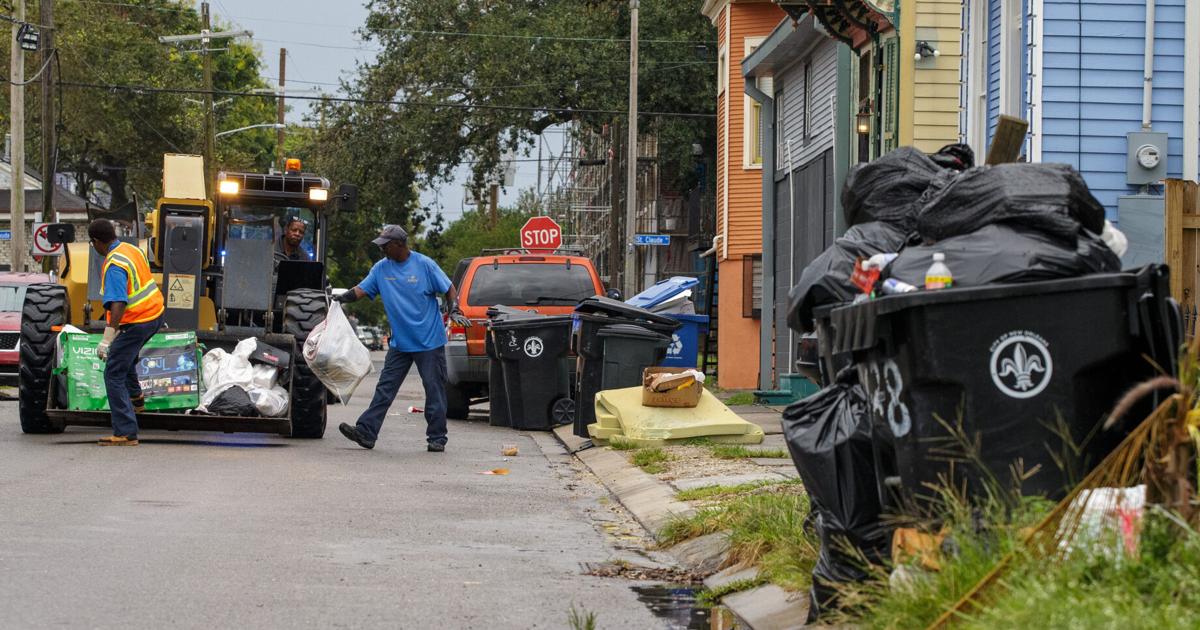 Comment: It's still hurricane season. Make escape plans now. | Comment
Hurricane season returns to southern Louisiana this week, and it's shaping up to be particularly active — and brutal.
Surface water temperatures in the Gulf of Mexico are already high, which will cause storms in the Gulf to grow larger and more violent. Meteorologists are further warning that the 'loop current' – a phenomenon that draws deep, warm water into the gulf – is back. In 2005, the current helped supercharge Hurricanes Katrina and Rita. And the La Nina weather pattern in the Pacific will make hurricane conditions in our region more favorable this year.
This will be our third pandemic hurricane season. As we learned after Ida, this presents additional challenges. Hospitals are already stressed and understaffed; they will face increased stress during and after major storms. This will make access to health care during and after a hurricane even more difficult, if not impossible.
We urge all of our readers to make an escape plan. A few simple preparations can make all the difference. Determine now – not the day before a storm – where you will go and who you will bring. Keep at least half a tank of gas in your car at all times. Store at least a week's worth of medicine, baby supplies, pet supplies, device chargers, and money. Put important documents and family photos in a waterproof container.
If you can't leave or choose to stay, stock up at least a week's worth of water – one gallon per person, per day – and a corresponding amount of ready-to-eat food. Stock up on flashlights, batteries and chargers; Get a rechargeable or battery-powered emergency radio, a basic first aid kit, and tools to perform emergency repairs.
Whether you stay or go, don't rely on the local government to protect you from harm. After Ida last year, city officials postponed evacuations after the storm for several days, even though residents died in their homes from heat-related causes. Since then, many parts of New Orleans' infrastructure remain in worse condition than before Ida devastated much of southern Louisiana.
Traffic lights damaged during the storm are still out, trash is still not picked up twice a week, and large sinkholes still dot the city's street network. As line workers from across the country came to town to turn the lights back on, there's no reason to believe Entergy did what it needed to do to prevent another extended outage should a major storm hit our region.
As in the past, we will get through this no matter what. The people of New Orleans will feed, shelter, and comfort and help each other in difficult times. We hope that our political leaders and essential service providers will uphold this same standard of empathy, kindness and civic responsibility.
The people of South Louisiana have learned the hard way that we need to be our own first responders by preparing for the worst before it happens. Make your escape plans now. Don't put it off another day. Because it will soon be too late.