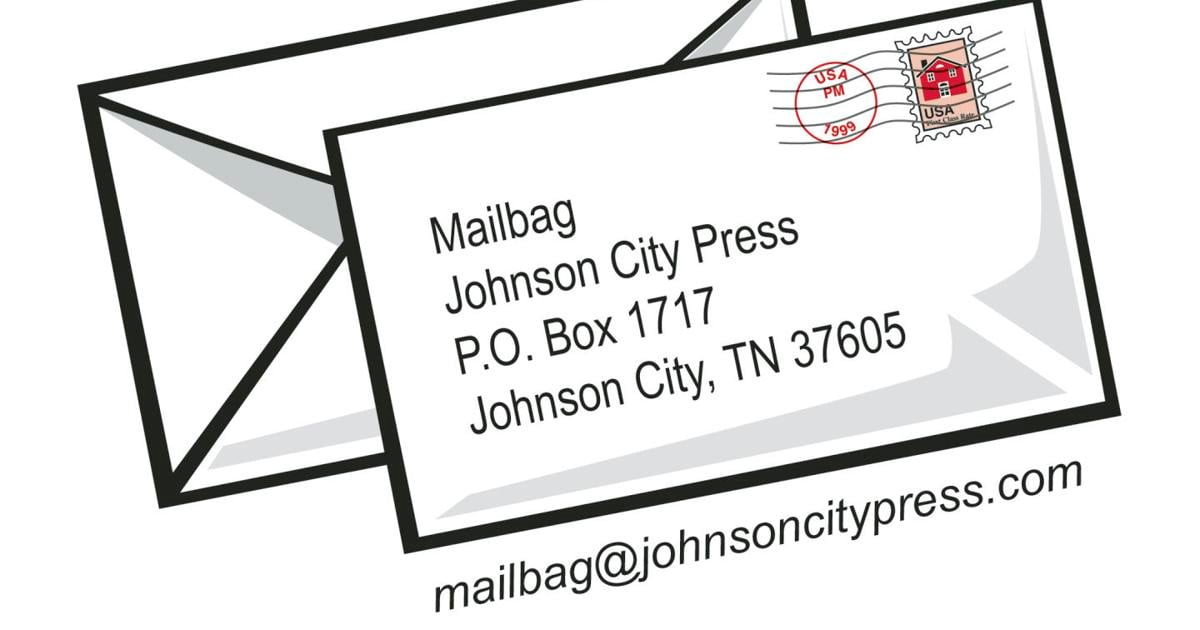 Letters: Spelling, Change of sequence, Cycling on the tracks | Opinion
under my spelling
I enjoyed Charles Moore's recent column on the vicissitudes of spelling. Although I consider myself a good speller in general, I remain aware of a life lesson learned in high school. I was responsible for advertising our directory staff and wrote an ad in which I misspelled "mountain". Somehow, this blunder got past the eyes of my editor, my faculty advisor, and the underlings of the other yearbook staff. My mistake ended up being costly to fix, as it wasn't discovered until after the press proofs arrived.
Writer Mark Haddon joked: "With English literature, if you do a little spelling no one dies, but if you're halfway through a mathematical calculation and you stick with an extra zero , everything collapses in the ravine. " Touché, MH This may explain why I never did any calculations.
SK SIMMERMAN
kingsport
Unleash the dogs
JC Press's recent front-page story, "Unchained" (January 15) featured a dog, man's best friend, inhumanely chained, dragging his barbaric torture device until his hind legs malfunction, potentially paralyzed for the rest of his life. life. Although technically not illegal in most Tri-Cities counties, it is a Tennessee state law that all dogs are provided with clean living conditions, food, water, and shelter. Granted, the definitions can be vague, but each municipality is allowed to make local ordinances that govern the care of pets, especially dogs.
To their credit, Johnson City over two years ago effectively changed the local ordinance to make it illegal to chain unsupervised or unobserved dogs. Bristol has made progress in limiting chaining of dogs between 10 p.m. and 6 a.m. Not mentioned in the article is the fact that many people have approached the mayors of Washington and Sullivan counties, as well as numerous councilors and commissioners to bring the discussions to the fore. on restricting the chaining of dogs 24/7. However, the efforts have mostly fallen on deaf ears, as these local government officials are unwilling to even have open discussions about the extremely dangerous adverse effects of dog chaining, let alone the incredibly inhuman and immoral treatment of God's creatures.
Again, for the record, Chainfree Bristol, Chain Free Dogs and Chainfree Greeneville have provided safe, dog-friendly fencing to remove over 400 dogs from life at the end of a chain over the past decade. Everyone is ready to do more, but without the support of local cities and counties, it's difficult. Unfortunately, Lieutenant Dan will not be the last dog dragging his chain and cruelly paralyzed for life.
CHRISTY A. RABETOY
Piney Apartments
Create leads
A recent column on road conditions in our city regarding manhole covers and a more recent column on the Tweetsie Trail Extension, compel me to write about an inexcusable condition near the Tweetsie Trailhead in Johnson City. On Alabama Street, a few feet from the trailhead parking area, a railroad line crosses the road, the tracks extending at least an inch above the sidewalk. Riding this line on a bicycle is so shocking that it is likely to loosen fillings or warp the wheels of the bicycle.
The Tweetsie Trail is a premier bike trail in our city, and it is absolutely unconscionable that visitors to this trail are subjected to such poor road conditions.
A railroad crossing less than a mile away, where East State of Franklin Road intersects with Legion Street, is so smooth you can barely tell they're crossing a railroad track. Why can't such a crossing be installed on Alabama Street? Tweetsie Trail riders deserve better than they get.
CRAIG HAIR
Town of Johnson