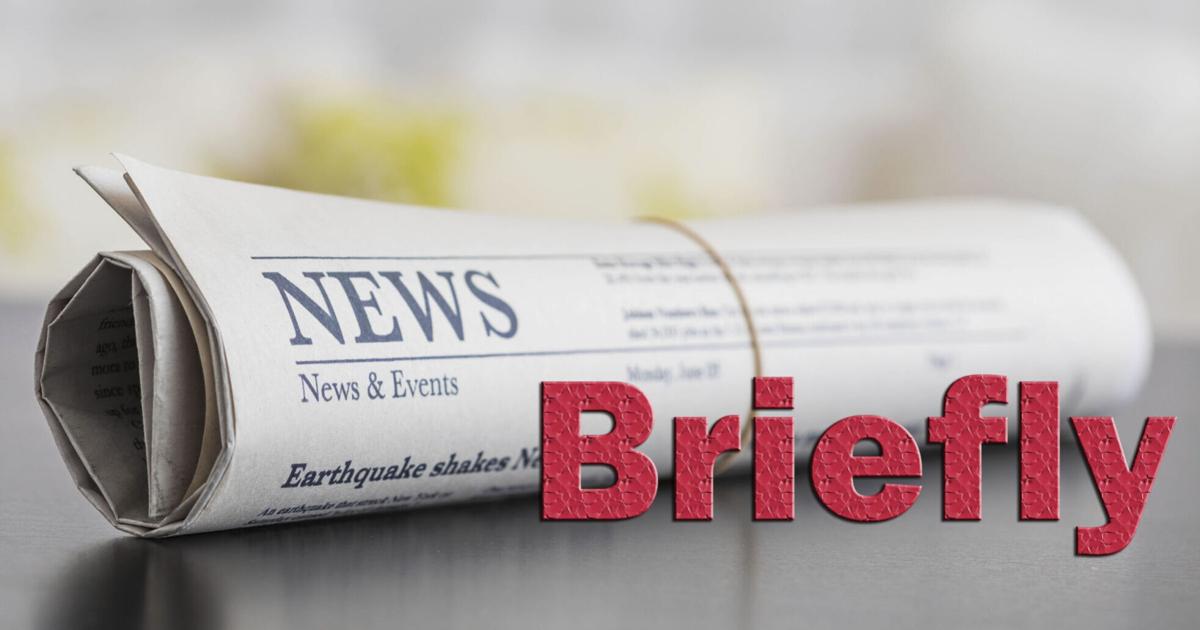 LOCAL BRIEFS: September 24, 2022 | New
[ad_1]
Burton honored on Monday
INDIANAPOLIS — Governor Eric J. Holcomb is ordering the Indiana state flags to be flown at half-mast in honor and remembrance of Richmond Police Officer Seara Burton.
The flags are expected to be flown at half mast from sunrise to sunset on Monday, a press release said.
Burton, a four-year veteran of the Richmond Department, was seriously injured in an Aug. 10 shooting that took place during a traffic stop, as reported by The Associated Press.
"Officer Burton has dedicated four years and her life to the Richmond Police Department and has lived up to her oath to serve and protect to the fullest," Holcomb said in an earlier statement.
Holcomb is also asking businesses and residents to lower their flags at half mast.
Vote for 'Best in Show'
BRISTOL – The Humane Society of Elkhart County will host the fifth annual Jonathan Tuff Best in Show Gala on October 6 at the Lerner Theater Crystal Ballroom.
The event is sold out, but HSEC is encouraging people to support the event by voting for their local celebrity and favorite pets, a press release said.
This year, nine local celebrity families, 11 dogs and two cats compete to be named "Best in Show" by garnering the most votes. Votes cost $1 each and people are encouraged to vote often at https://qtego.net/qlink/elkharthumanesociety.
Swartley wins statewide award
INDIANAPOLIS — Barb Swartley, of Coldwell Banker, Elkhart Board of Realtors, is the recipient of this year's Indiana Good Neighbor Award, presented at the Indiana Association of Realtors Annual Stakeholder Meeting.
Swartley won the award for his support of Lacasa, an organization focused on housing stability, affordability and neighborhood development in Elkhart County, according to a news release.
Swartley was named by his daughter, Christina Clauss, who followed in his footsteps to also become a realtor at Coldwell Banker (Goshen). Clauss cited her mother's rise from office administrative assistant to confidante of real estate agent and adviser to local elected officials and prolific fundraiser and volunteer for groups such as Lacasa as inspiration for her own career. .
The award comes with a $5,000 contribution to the recipient's chosen cause and was made possible through the financial support of new presenting sponsor, Ruoff Mortgage.
The "Waggin" event scheduled for Sunday
ELKHART — The second annual Waggin' in the Woods event for dogs and families will take place Sunday at the Elkhart Environmental Center, 1717 E. Lusher Ave., from 11 a.m. to 3 p.m.
The event, sponsored by the EEC and Tracking in the Shadows pet rescue, will include nature walks, a $15 dog microchip, a dog agility course, rescue organizations, and more. pets, an Ask-A-Vet booth with Dr. Covey and others.
Dogs and their companions can wear costumes, with a prize for the best-dressed pup. Admission is free but donations will be accepted. Suggested donations include high-quality dog ​​food, pet beds, pet toys, food/water dishes, leashes, collars, crates, treats, and gift cards of pet shop.
To learn more, visit www.WagginInTheWoods.com.
[ad_2]
Source link