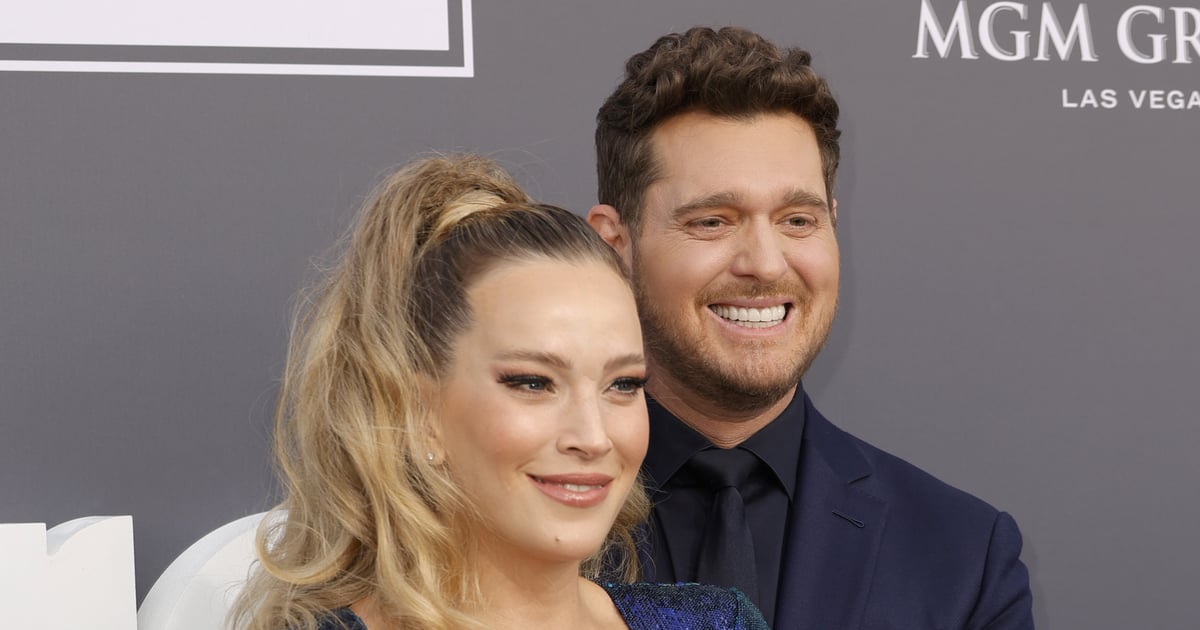 Michael Bublé and Luisana Lopilato welcome fourth child
[ad_1]
Michael Bublé's family just got a little bigger. On August 19, Bublé and Luisana Lopilato announced the arrival of their fourth child, a baby girl they named Cielo Yoli Rose Bublé. Cielo joins his older siblings Noah, 8; Elie, 6 years old; and Vida, 3.
The proud parents shared the news in a joint Instagram post with a photo of their hands holding Cielo's tiny foot for the camera. "From love comes life, light and her… our baby Cielo Yoli Rose Bublé," they wrote. "You finally came into our lives with your 3.8 kg!!! Thank you God for this endless blessing, we love you!! Noah, Elias, Vida and your mom and dad."
In February, Bublé and Lopilato announced they were expecting their fourth child in the singer's music video for "I will never love you." Most of the video is an homage to classic romantic movie moments from movies like "Casablanca" and "The Notebook," but the final shot takes Bublé back to the wonderfully messy reality of being a husband and father. At the very end of the video, Lopilato reveals her baby bump as she and their three children snap Bublé out of her supermarket daydreams.
The singer confirmed that he and Lopilato were expecting again in a Feb. 22 interview with On Air with Ryan Seacrest. "It will be the first time I say these words, but yes, my wife and I are grateful to be pregnant," he said.
Since then, the couple have shared updates throughout Lopilato's pregnancy. The most recent revealed that Bublé had just returned home in time for Cielo's arrival. August 18, he tweeted"Today is the last day of touring before heading home to be with my family, which as you know is growing 🤱 ❤️ Thank you for your love and support, we are #Higher Than Ever! ❤️✨ See you on August 29!"
Thankfully, Bublé made it back from his tour in time to welcome his newest member of the family – and it looks like he has a few days to soak up plenty of newborn cuddles before heading back to work.

[ad_2]
Source link