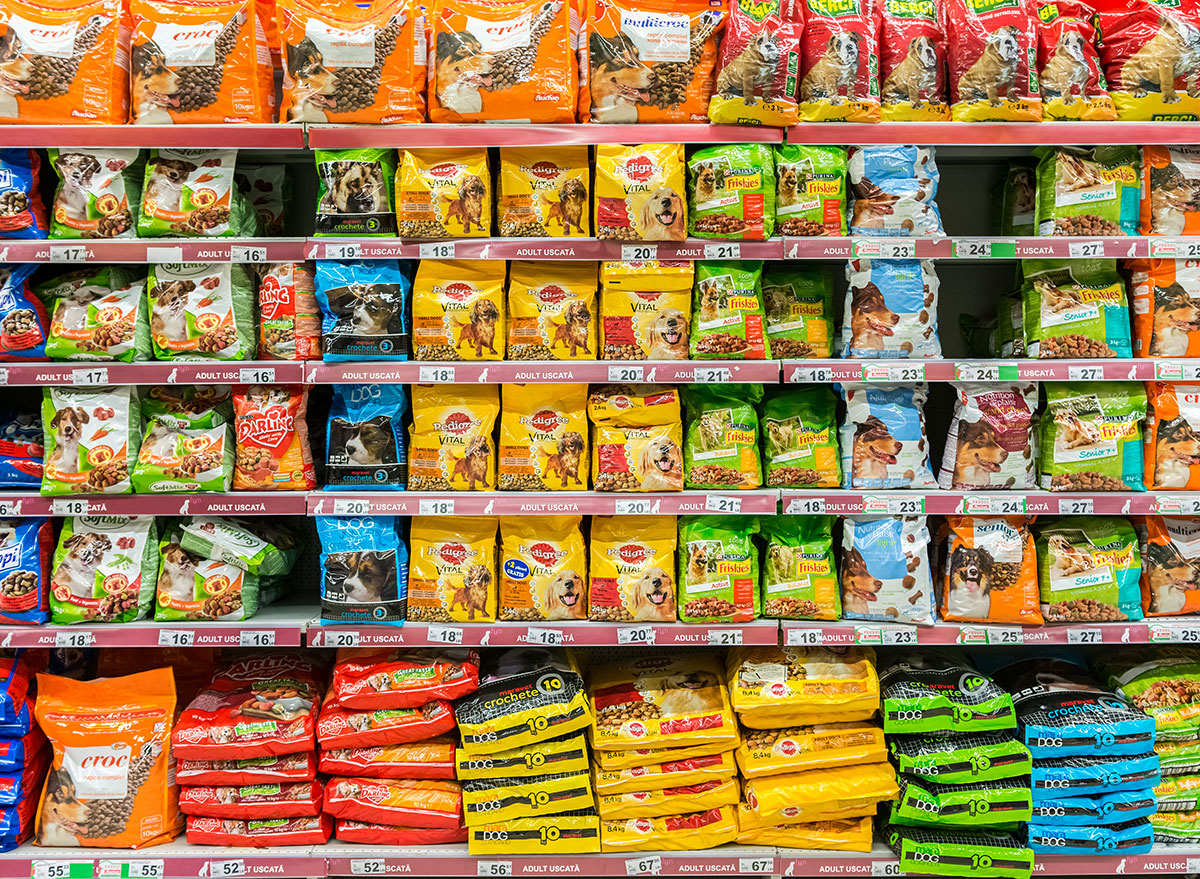 There is a massive recall of these brands of pet food which may also make humans sick
More than 130 types of pet food have been voluntarily recalled because they could potentially be contaminated with salmonella, according to a notice issued by the FDA. And not only are pets in danger, but also humans who handle food.
Midwestern Pet Foods has recalled various brands of cat and dog food, including CanineX, Earthborn Holistic, Meridian, Pro Pac, Pro Pac Ultimates, Sportmix, Sportmix Wholesomes, Sportstrail, Unrefined and Venture. The bags were made at Midwestern's factory in Monmouth, Illinois. Sold nationwide, they have a lot of code EXP 02/22 / M1L #. The possible contamination was discovered through a routine sampling program by the company. (Related: The 7 Healthiest Foods To Eat Right Now)
In humans, Salmonella can cause diarrhea, fever, nausea, stomach pain, and vomiting. The strains can also cause infections in urine, blood, bones, joints or the nervous system (cerebrospinal fluid and brain), and can cause serious illness. Animals with Salmonella disease may show symptoms such as decreased appetite, diarrhea, fever, fatigue and vomiting. However, some pets may not have any noticeable symptoms, so be sure to contact your veterinarian if they have come in contact with any of the recalled foods.
"Salmonella can affect animals that eat the products and there is a risk for humans to handle contaminated pet products, especially if they have not washed their hands properly after coming into contact with the products or any surface exposed to these products, "says the notice.
For the full list of affected products, you can visit the FDA website here. If you have contaminated pet food in your home you should throw it away now, just make sure it is out of reach of pets and children. Additionally, wash your hands and sanitize pet bowls, storage containers, and other surfaces that may have come in contact with food.
When checking your pantry, you should also look for a product sold exclusively at Costco – it is being recalled because it might contain small pieces of metal. And to receive all the latest grocery store news every day straight to your email inbox, Subscribe to our newsletter !