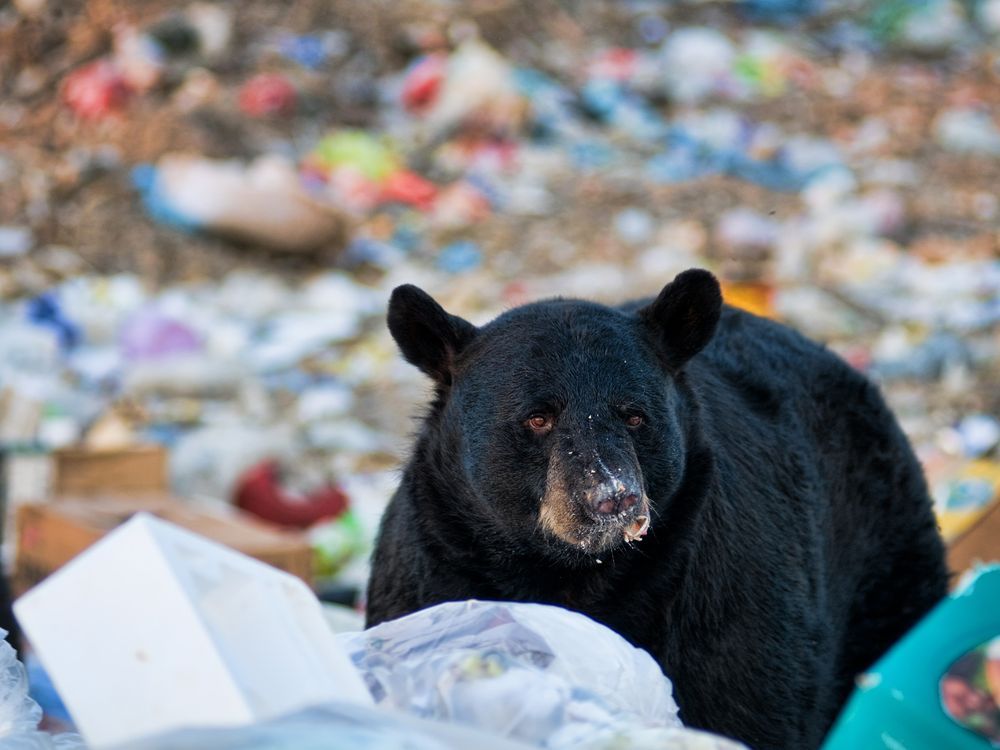 TPS anticipates influx of nuisance bear calls
Residents reminded that sighting a bear where there is no threat to personal safety or property does not require a police response
Content of the article
With northerners on the cusp of spring bear season, the Timmins Police Department anticipates an increase in bear calls for services in neighborhoods along the city's bush line perimeter.
Content of the article
"Typically, there is an increase in these calls which can range from marginal to significant," TPS said in a statement on Tuesday.
Police reminded residents that not all bear sightings warrant police action.
"Some residents feel compelled to call the police when a bear is seen moving back towards the treeline," TPS said in its statement. "Too often, upon police arrival, the bear in question has managed to safely reach the wooded area around Timmins.
"It stands to reason that any situation where the bear poses an element of imminent threat or damages property merits a police response and interaction."
It was noted in the statement that some complainants are frustrated and are threatening to shoot the bear if police do not show up immediately.
"Residents are reminded that discharging a firearm within city limits will trigger a police investigation into unsafe firearm use," TPS said. "In short, just sighting a bear in an area where no threat to personal safety or property
the damage may not require a police response.
TPS, in its statement, noted that the smell of garbage cans is one of the main attractions for bears drawn to residential areas.
"If you are away, never leave trash behind. If you must leave before Garbage Day, take your garbage with you when you leave. Take it to an approved recycling centre. Put trash in containers with tight-fitting lids and only take it out on trash day, not the day before," TPS said in its statement. "Store trash in a bear-proof container, shed, or secure garage."
Content of the article
The Timmins Police Department shared a number of other Bear-Wise tips in hopes of reducing unintentional bear luring in neighborhoods along the tree line:
• Fill bird feeders only during the winter months;
• Never feed bears (or other wild animals) or try to approach them;
• Remove grease and food residue from the barbecue grills, including the grease trap, after each use;
• Do not put meat, fish or sugary foods (including fruit) in your composter;
• Pluck all ripe fruit from trees and remove vegetables and fruit that have fallen from the ground;
• Use a strong disinfectant to remove all odors from waste and recycling containers and lids;
• Never dispose of cooking grease outdoors. Instead, place it in a container with a lid, transfer it to a plastic bag, and include it with other properly stored garbage;
• Remember that non-food household items such as suntan lotion, insect repellent, soap and candles attract bears;
• Close and lock all windows and doors;
• Do not leave animal food outside. Feed pets indoors, not outdoors or in screened areas or porches; and
• Avoid landscaping with trees, shrubs or plants that produce food known to attract bears (eg crab apples, mountain ash, beech and oak).